Top Tips: Choose Today the best kitchen lighting to suit your home
Choosing the best kitchen lighting to suit your home
Where do you start when trying to choose lighting for your kitchen or dining area?
One room in the home that always requires a bright light source is the kitchen, but in some cases most people don't know what lighting to purchase when it comes to kitchen lighting. The fear of unknowing often leads to spiralling costs of an electricians labour costs, the stress of having to purchase more suitable products because research wasn't done before purchasing, however our kitchen lighting guide should help you clear some of the common lighting questions you may have.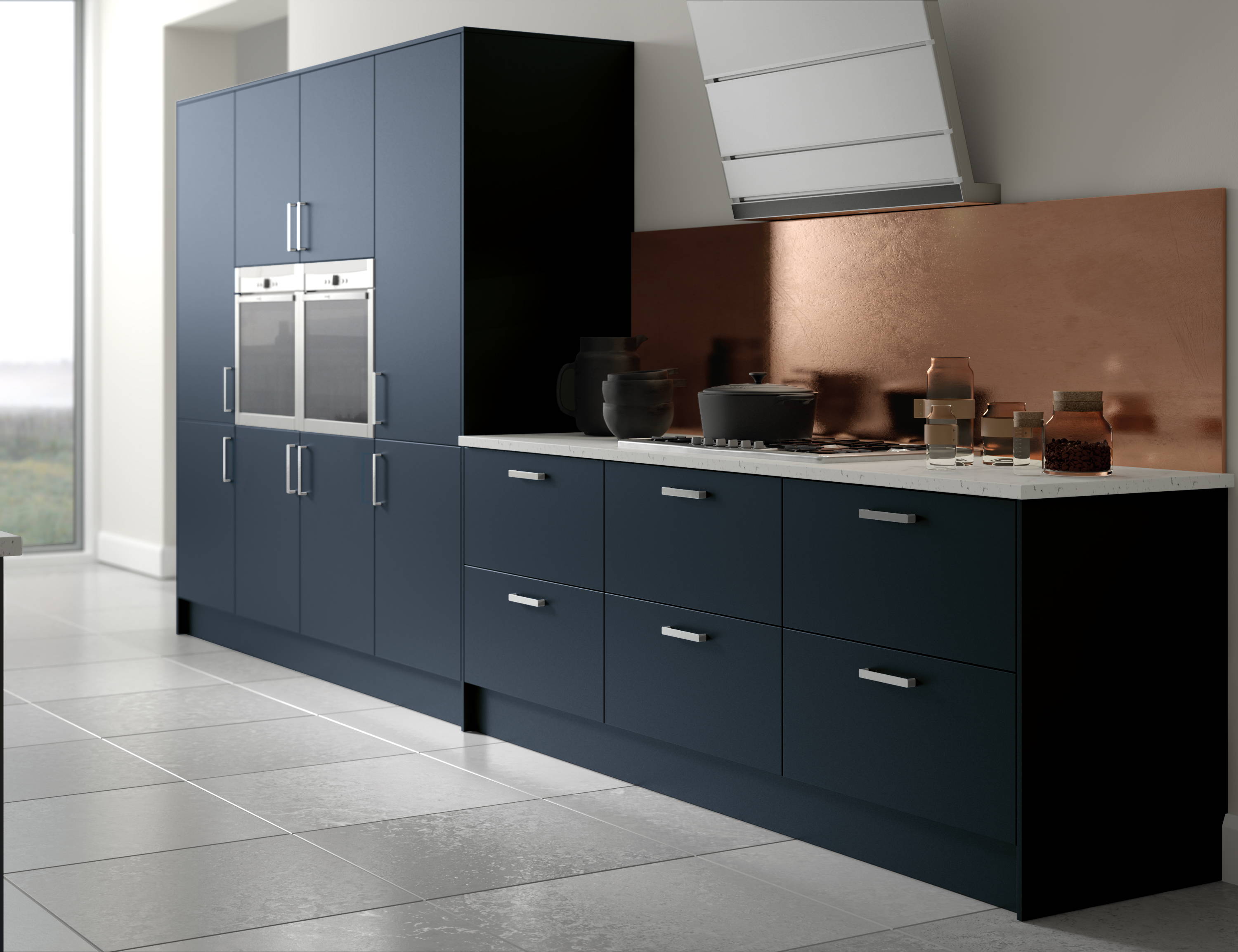 "Does the lights in a kitchen need to waterproof or IP rated as it's known?."
Things to consider before purchasing
We have put together a small but useful guide to help you in your quest to find the most suitable light fitting to compliment both your kitchen in terms of design and also functionality in terms of #safety and best possible light output for the different areas of the kitchen.
Questions and answer about your kitchen lighting.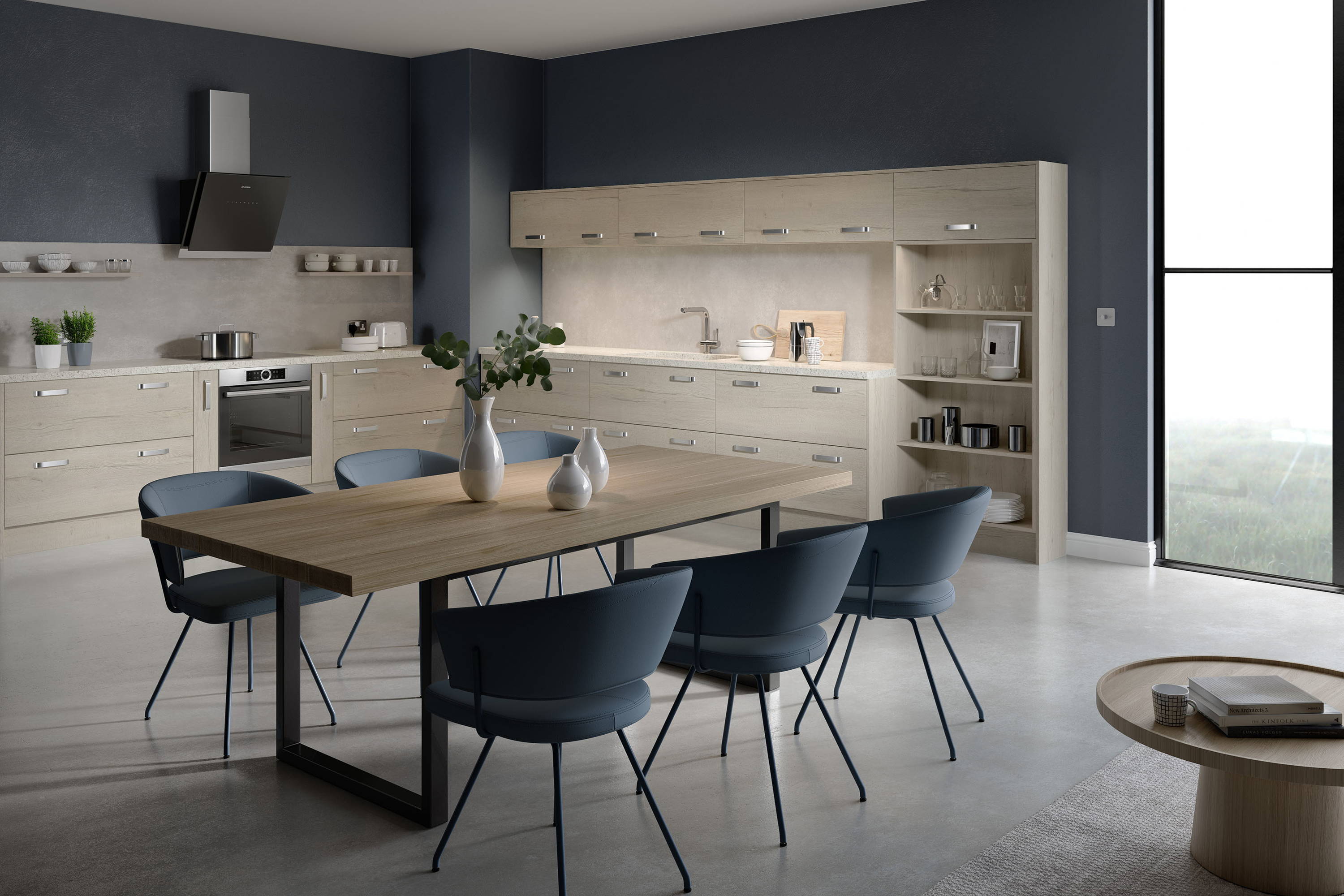 Does kitchen lighting need to be IP rated?

It's a sensible option to go with IP20 rated light fittings within the kitchen area to avoid things like, steam generated moisture or condensation water drips - we would strongly advise against placing kitchen lighting dangling by the kitchen sink, where they could possibly be touched with wet hands and that would be a dangerous, you must install lighting high enough to avoid splashing, please consult a qualified electrician to keep updated on the current UK building regulations before installation.

How bright does my lighting need to be?

Kitchens are one of the rooms in the home where the lighting does need to be illuminating brighter than any other rooms in the house, taking a little time researching and planning the lighting is well worth the time spent as you will certainly regret not doing if you choose poor lighting. In terms of light fittings in general there is no wrong or right choices to be made, you can safely get away with any style and design of light fitting, however you do need to take care where you position your light in the kitchen for safety reasons, your electrician will advise you on the current UK building regulations

Am i best with warm or cool white if i'm going down the LED route?

Most Lighting fittings these days use a Edison screw lamp holder this can be e14 or e27 the most common being e27, bulb manufacturers the likes of Osram for example all do a range of LED bulbs / lamps both warm white and cool white colour temperatures, we would recommend using a cool white LED fitting integrated or other over food preparation areas, however you may want to consider the option of warm white around areas of the Kitchen where you would possibly be entertaining i.e the dinning table.
Don't hang glass or exposed bulb type lamp holders above a cooker hob
It would makes sense to be able to see what's cooking, however this would lead to electrical problems due to steam from food preparation [any qualified electrician would refuse to install in this area]. A well illuminated cooking space is important but you'd be best to avoid installing light fitting directly above we would advise using a good cooker hood with LED bulbs Installed above the Hob area.

Avoid installing light fittings around a kitchen tap / sink area
As previously mentioned the kitchen tap area should be avoided for safety reasons and any qualified electrician would refuse to install in and around this area, if in doubt please speak to your electrician to fins out the current UK building regulations.
Don't install pendant lighting where it would possibly be in contact with a door / cabinet door
You would think this would be common sense however some kitchen installs require the lighting to be first fixed before the kitchen is even installed so this is often overlooked, we often forget that cabinet doors take up a lot of room when opened a standard cabinet door it 595mm so when opened this needs a lot of clearance, leave this space clear, or fit one of our flush fitting lighting types so they are close enough to the ceiling so the door can open fully below the fitting.
Light fittings due to be installed in kitchens don't require to be IP Rated above IP20 (waterproof) by law in the UK, as there is minimal chance of splashing and not as much steam produced as in bathrooms - although sometimes steam can be present especially when cooking the much loved Sunday roast or steaming pasta.
What is a (IP rating) Ingress Protection and zoning? we have produced a in depth helpful IP rating bathroom guide which explains the zones and ip ratings which can be foundhere.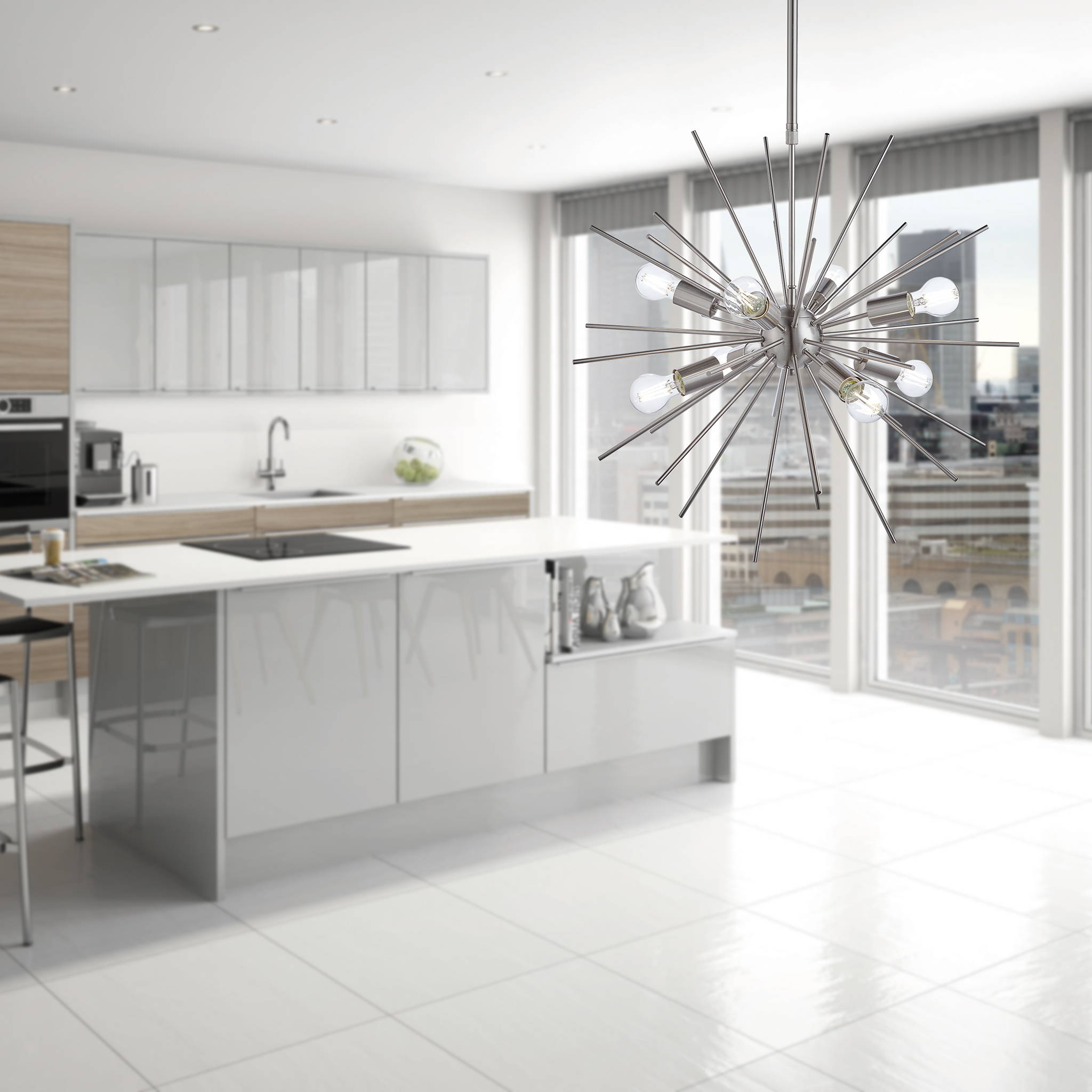 We at Ferninteriors have so many suitable kitchen lights for you to choose from. Just look at our website www.ferninteriors.co.uk we have a vast selection of fantastic lighting suitable for your kitchen all available with fast free delivery. We have kitchen ceiling lights, kitchen wall lights, kitchen spotlights and kitchen pendant lights including kitchen breakfast bar lights, if you have a big dining / kitchen area you many want to incorporate using additional table and floor lamps to really make your space your own.
Here at Fern we really do want you to make your house a HOME.
We are listed in homeandgardenlistings.co.uk's
Lighting Directory